Accommodation and Therapeutic Treatments Coromandel, NZ

Heal and nurture your body, mind, heart and spirit in an oasis of tranquility at Waimana Spa, a five minute bush walk from Mana Retreat Centre. Embraced by mountain, bush and sea, you can delight in the silence broken only by the sound of wind in the trees, birdsong and the ringing of the bells from Tara Sanctuary.


Our bodies often get forgotten in our fast-paced world until the aches and pains call out for attention. Come home to your body and experience the benefits, healing and pleasure of therapeutic touch. Waimana Spa offers a range of professional treatments as well as accommodation for your personal getaway.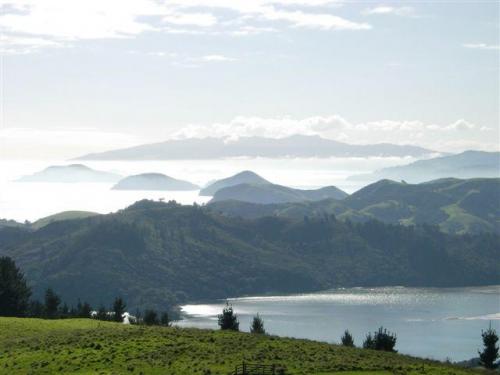 If you are staying at Mana or visiting the Coromandel you can book in to enjoy a one-to-two hour soothing and rejuvenating therapeutic treatment of your choice. Alternatively, if you have been dreaming of a weekend retreat or longer, you can stay at one of Waimanas self-contained units and enjoy the benefits of an integrated and personalized health and wellness programme.

Holidays and Retreats at Waimana Spa


Relax and enjoy the pristine beauty of mountain, bush and sea. Waimana is the perfect escape for a romantic getaway, spa weekend or longer holiday. It is also ideal for personal retreats and group bookings. Enjoy the spectacular views and beautiful bush walks, spa, hot pool, swimming facilities and petanque. Indulge in a range of treatments for your relaxation, healing and pleasure. Enhance your health and well-being.

Accommodation

Enjoy expansive sea views of the Hauraki Gulf from our range of accommodation.At Waimana you can choose to stay in:


The Cottage sleeps up to five. Spacious and self-contained, the Cottage includes laundry facilities.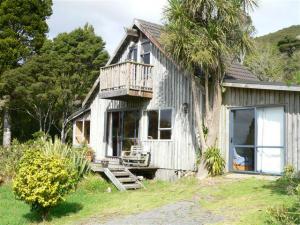 The ensuite Studio is suitable for one person, a couple, or a couple with one child. The Studio is self-contained and intimate.

Two extra cabins (each sleeps two or three), with shared bathroom and toilet facilities, mean larger groups of up to 12 can be accommodated.

Guests have the option of self-catering (vegetarian food only please), or enjoying the gourmet vegetarian meals prepared at the adjacent Mana Retreat Centre (when available).

There is also a lodge with a meeting room, kitchen and bathroom facilities available for private or group venue hire. This makes Waimana the perfect location for small group meetings or team building retreats, trainings or special events. Vegetarian catering by arrangement.
See our Waimana events calendar below for optimal health weekends, facilitated retreats, workshops and trainings


Costs

Cottage - NB the cottage is not availble at this time

$150 per night for two persons ($25 per night for each extra person)
Studio $120 per night
While you are at Waimana

You can be as relaxed or energetic as you choose during your stay at Waimana. Rejuvenate in our luxurious hot pool and take advantage of the wide range of relaxing, revitalising and healing therapeutic treatments available. Swim in the pool, play petanque or explore the many trails through the bush. These vary from an easy ten minute stroll to longer, more energetic walks. Reconnect with nature and experience the beauty of native bush teeming with bird life.


Experience and enjoy our wide range of treatments:

Remedial and therapeutic massage a simple effective way to bring relaxation and to release stress and tension in the body.

Watsu aquatic therapy a deeply relaxing form of bodywork in warm water combining massage, stretching and joint mobilisation.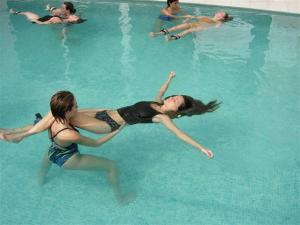 Structural Integration a comprehensive approach designed to rebalance and realign the body restoring optimal structure and function.


Movement coaching using the Aston approach to personal training to create a programme for core strength, balance and improved coordination.

Cranio-sacral therapy a non-manipulative gentle whole body therapy which assists the bodys intrinsic movement and natural healing processes.

Hakomi body psychotherapy and counselling a mindfulness-based experiential approach integrating the body, the emotions and transpersonal dimensions.


Tai Ji, Yoga and stretching personal instruction available.


Enjoy the outdoors at Waimana


Climb to the top of Mt Pukewhakataratara, one of the Peninsulas many volcanoes for stunning views of the Coromandel and Hunua ranges, the Firth of Thames and the Hauraki Gulf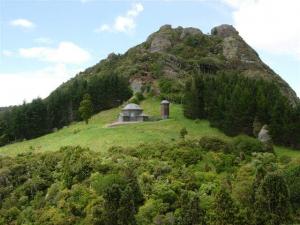 Explore the many bush walks to see magnificent trees, streams, waterfalls and native birds
Swim in our private heated pool
Play petanque
Sauna & tennis (subject to availability)
Listen to the morning and evening bells from Tara Sanctuary
Walk a few hundred metres to see the magnificent hand-cut stone sanctuary and enjoy its timeless peace
Walk the labyrinth (photos)
Visit Mana Retreat Centre
Wander around the estuary at the bottom of the hill nesting sea birds, mangroves, magnificent sunsets

Your host, Sol Petersen is co-founder of Mana Retreat Centre as well as a professional practitioner. With more than 30 years experience, he is dedicated to providing you with a first class experience and treatments to suit your needs.

Sol Petersen, with extensive training in Structural Integration, Watsu aquatic therapy, Trager, Aston Movement Coaching, Cranio-sacral therapy, Hakomi psychotherapy and Tai Ji, practices and teaches in Coromandel, Auckland and internationally.



For more information, treatment or accommodation bookings at Waimana Spa, contact Sol on 021 893055 ; the Mana Retreat Centre office can be reached on 07 866 8972; or you can email waimanaspa@xtra.co.nz or visit us at www.waimanaspa.com

 
Expand Your Horizons... enjoy, learn, discover

Bodywork and Personal Empowerment Courses at Waimana

For over 20 years Sol Petersen and Mana Integrative Therapies have been running courses and professional trainings at Mana and internationally. MIT offers introductory courses in Watsu, Integral Aquatic Therapy, Myofascial Massage, Tai Ji and Body Centred Psychotherapy as well as professional trainings in Structural Integration and Integral Aquatic Therapy.
For our current course information visit www.theradiantbody.com

CONTACT US
WWW.WAIMANASPA.COM
PH ++64-7-866-8971
Mob ++6421893055
EMAIL info@waimanaspa.com
MAP
GETTING HERE (Map)
Coromandel).
By ferry - www.360discovery.co.nz (pick up by arrangement)
By bus - www.intercitycoach.co.nz