You can be as relaxed or energetic as you choose during your stay at Waimana. Rejuvenate in our luxurious hot pool and take advantage of the wide range of relaxing, revitalising and healing therapeutic treatments available. Swim in the pool, play petanque or explore the many trails through the bush. These vary from an easy ten minute stroll to longer, more energetic walks. Reconnect with nature and experience the beauty of native bush teeming with bird life.

Experience and enjoy our wide range of treatments:

Remedial and therapeutic massage a simple effective way to bring relaxation and to release stress and tension in the body.

Watsu aquatic therapy a deeply relaxing form of bodywork in warm water combining massage, stretching and joint mobilisation.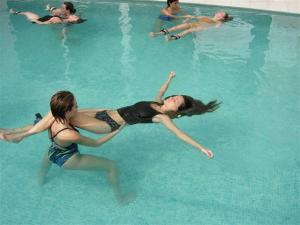 Structural Integration a comprehensive approach designed to rebalance and realign the body restoring optimal structure and function.


Movement coaching using the Aston approach to personal training to create a programme for core strength, balance and improved coordination.

Cranio-sacral therapy a non-manipulative gentle whole body therapy which assists the bodys intrinsic movement and natural healing processes.

Hakomi body psychotherapy and counselling a mindfulness-based experiential approach integrating the body, the emotions and transpersonal dimensions.


Tai Ji, Pilates and stretching personal instruction available.